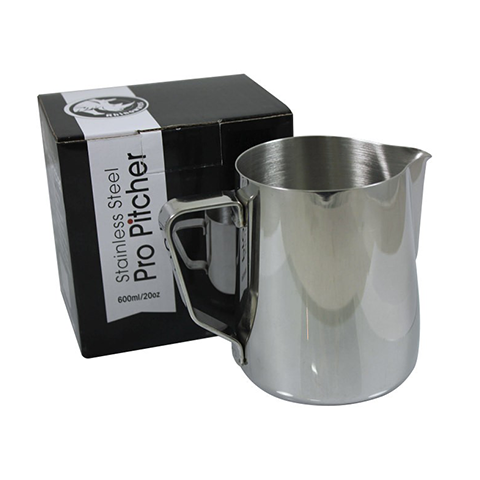 Rhinowares Stainless Steel Pro Pitcher
Rhino milk pitchers are high quality pitchers specifically designed for baristas and anyone making coffee.
They are made to our high standards
A great new feature we have added to these pitchers is internal etched volume markers on both sides of the pitcher. This helps control milk usage and wastage. This will give significant cost savings. It also controls quality and wastage.