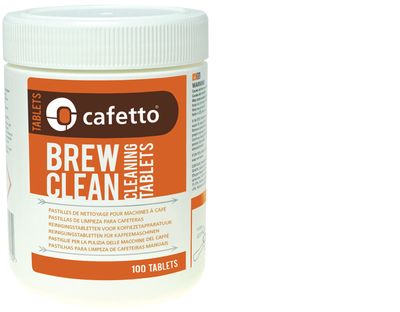 Cafetto Coffee Thermos/Container Cleaner (100 tablets or powder)
Clean filter coffee brew baskets, servers, air pots and coffee pots with the tablet designed to remove coffee oils and coffee stain, providing a superior clean.
Safe to use and non-corrosive to coffee equipment.
Each tablet provides 2.5 liters (80 oz) cleaning solution.
(if not available we have the powder - same use, same results)